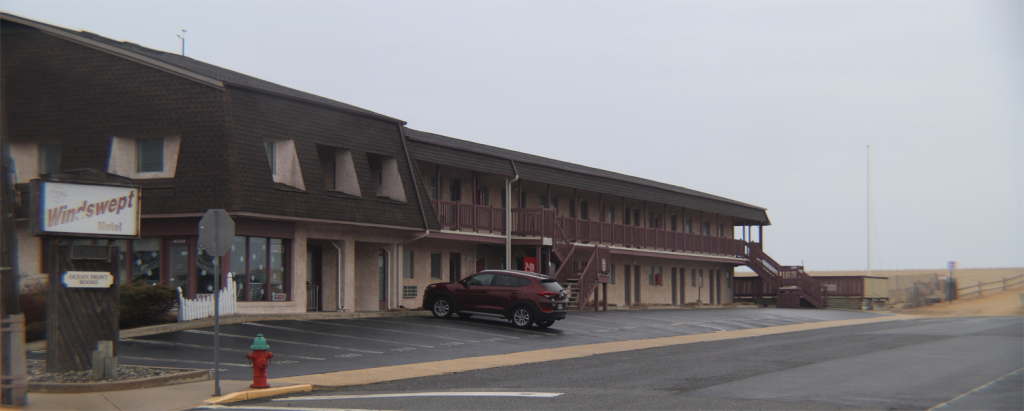 CALL US TO BOOK YOUR SUMMER VACATION TODAY; 732-899-1282
THE OFFICE IS OPEN DAILY FROM 9AM-10PM!
WHAT ARE WE DOING DIFFERENT BECAUSE OF COVID?
OTHER THAN OUR ALREADY HIGH STANDARD OF CLEANING THE FOLLOWING HAVE BEEN IMPLEMENTED BY THE WINDSWEPT AND IT'S STAFF:
1. WE ARE USING A CDC APPROVED ANTIMICROBIAL CLEANER IN THE CLEANING OF ALL OUR ROOMS AND COMMON SPACES.
2. CLEANING BUCKETS ARE WIPED DOWN IN BETWEEN ROOMS, TO AVOID ROOM TO ROOM TRANSFER.
3. HAND SANITIZER HAS BEEN PLACED IN THE OFFICE, AS WELL AS BY THE COMPLIMENTARY COFFEE AREA FOR GUESTS CONVENIENCE.
4. ANTIBACTERIAL WIPES HAVE BEEN PLACED AT THE POOL FOR THE GUESTS CONVENIENCE IF THEY WOULD LIKE TO WIPE DOWN THEIR CHAIR OR LOUNGE CHAIR BEFORE USING.
Come enjoy the salt air, the relaxing sandy beaches and a beautiful panorama of the Atlantic Coastline. We provide a casual atmosphere while you and your family unwind beachfront. If you want to build a sandcastle on the beach, surf or take a dip in the pool and enjoy restful accomodations, we invite you to enjoy our accomodations and hospitality.
Nestled directly on the beach, a stone's throw from Jenkinson's amusements on the boardwalk, the Windswept is ideally located for you and your family. We are a stone's throw from shopping and a large variety of local restaurants. You can thrill to the action of nearby Monmouth Race Track and Freehold Raceway or take a short drive to the exciting casinos and star-studded entertainment of Atlantic City.